Today's Daily News!
In todays Daily News about Fluffy Grey Bunnies, the new shop downtown, and way in Las Vegas we look at the Misty Hotel Resort!
Fluffy Grey Bunnies
First we will be informing you on theyre daily lifes over a year, We have a special guest, Joey Rodriguez, he being the scientist who found out these four interesting facts and discoveries about Grey Fluffy Bunnies will tell us these interesting facts and how he discovered them! Hello everybody today I will be telling a story on how I found these interesting rodents, first i was doing my daily jog when i noticed a huge pothole next to a tree I decided to look inside of it, and what I saw were 4 baby bunnies, I thought they were rats at first because they had no fur, but as I took care of them over time they grew and grew. I fed them carrots and mangos and yes "mangos". I kept them inside one of my huge hamster cages, they seemed to love all the obsticles the cage offered.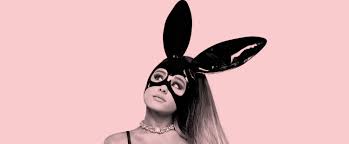 3 Facts about these bunnies
One: They are the size of a tomato without their fur but with they are the sixe of a softball.
Two: They LOVE to eat!
and Three: They are alergic to latex!
Fasthetic: The new shop downtown
Now we walk downtown to a new clothing shop Fasthetic

And as we walk in we will be reviewing the shop. Outside of the shop we see a big building with many glass windows for natural lighting and a more modern look. As we walk in we see lots of clothing, the store is split in half one side is more of a grunge aesthetic type store with many dark bright colors such as dirty yellow and khaki green, and the other side has more of a girly grunge aesthetic with pastels and white. in the way back there are many accessories and shoes.Their floor is a light marble and back in the dressing rooms the covering cloth is a very nice white velvet. They also have two tablets on the side with the website pinterest,

so u can suggest changes and outfits for the near future of the store.